I have a story for you. It's a great story. More important, it's a story about a handful of very, very simple skills that will hand you victory when violence strikes. And it will strike.
The story started on a hot, sticky July night back in 1994…
Yet the sweat drenching my t-shirt was not just from the heat.
I was terrified.
I knew deep in my bones I was about to get my ass kicked, and there was nothing I could do about it. Even so. I puffed out my chest and clenched my jaw trying my best to look tough and confident for my 21 year old hot-as-the-Afghan-desert girlfriend.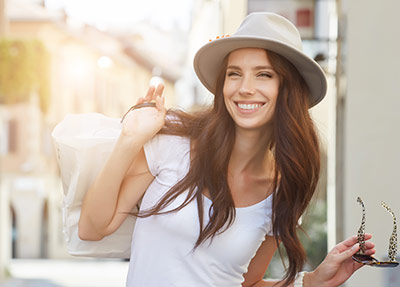 She was 21 and I was 17, so yeah I was the man!
Not that I felt like one though.
In fact the only thought going through my mind was…
"Holy Crap! This guy is gonna beat the shit out of me…"
You see, my girl's ex-boyfriend was one of the local "tough guys." His jacked up pickup truck was pulled up on the lawn. And he was standing in front of it hurling beer bottles, insults and threats…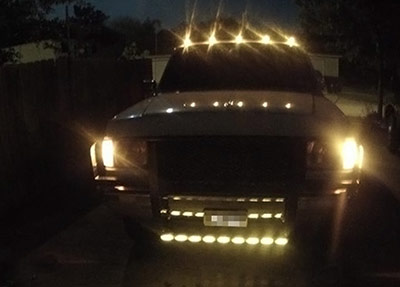 His speech was slurred. But he wasn't so drunk that I couldn't clearly make out his vivid promise and nearly piss myself in fear:
"Come on out here boy! I'm gonna beat your ass and screw your girl. Get out here and face me"
Can you imagine how I felt? If you can put yourself in my shoes and feel the fear of knowing you can't even protect yourself, not to mention the people you love, then I beg you to keep reading — and use my story to prepare yourself — so that when violence threatens YOUR loved ones, you come out on top.
Fear Is Your Worst Enemy In A Fight!
Now, the lights of this guy's pick-up truck were shining in my eyes from behind him…
It made the dude seem larger than life, like a thug straight out of a late night movie!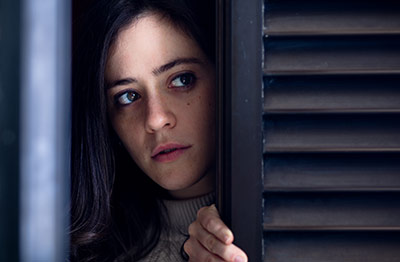 And that's when my girl confirmed my worst fear. In terrified voice she squeaked:
"Shit! He's gonna kill you John!"
"I'm calling the cops. Do NOT go out there. Promise me!"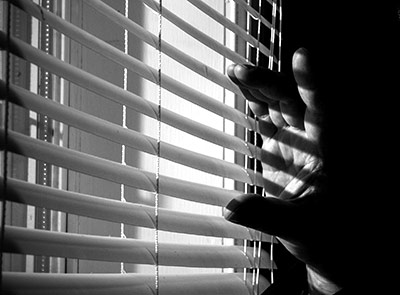 So I cowered there, peeping out through the cheap blinds while we waited for the cops, wishing I could stand up to this guy. But knowing if I stepped out that door I was done for.
Without even touching me, this guy had basically cut off my balls and stripped me of every ounce of manhood…
Now, let's just say what happened next changed the course of my life…
And I'll tell you how the story ends in a minute…
However I can tell you this right now. After that night…
I Knew I Could ONLY Do One Of Three Things…
1
I could accept the shame of being helpless and pretend it didn't bother me to cower from a fight and leave my girlfriend helpless… I could bow down to bullies and hope they would leave me in peace… I could live with the fear of knowing I was useless in a fight… And I could accept the shame that my loved ones had no protection from violent attackers…
2
I could get mad and bitter… rage about how my girlfriend's ex was just a dick and a bully. I could whine about how unfair life is and how I never did anything to this guy so why was he picking on me!…
3
Or I could make the choice I did…
The choice to discover the TRUTH about what it takes to dominate a fight… and how to never be scared when faced with a bully or a violent attacker again…
The choice to stand as a guardian between the people I love and those who would do them harm…
The choice to wake up every morning knowing I can face whatever dangers lurk out there on the streets and that I can protect the people I love…
I vowed to never again be that scared kid. I never wanted to feel that terror again — the Jell-O legs that would barely hold me up, doing my best to hold in bowels that seemed to have instantly turned to liquid, cold sweat beading on a face burning with shame…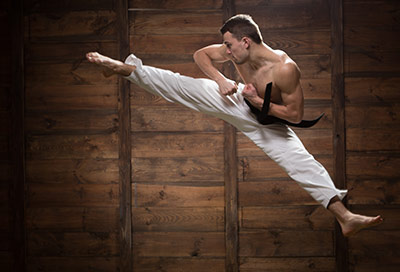 From that day forward, learning to fight became my driving force. For years I spent every free minute in any dojo, boxing gym or kung fu studio I could find.
I became a total badass on the training floor.
And guess what. I learned the hard way…
All My Fancy Martial Arts Techniques Were A Waste Of Time!
Yes… you heard that right…
You see: After years of chasing down every "secret" fight technique I could get my hands on, I decided it was time to REALLY test my skills…
As crazy as it sounds… I forced myself to get into over 600 fights, keeping folks safe in the seediest and most dangerous bar in my hometown, which I'll tell you about in a minute…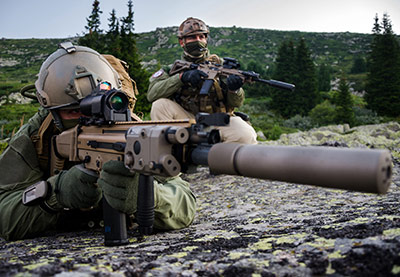 And then working alongside some of the most elite military units in the world I volunteered for EVERY job that I thought would put me in harms way…
And I discovered a sad, sad truth. I had taken the long road to learning how to fight. And most of the stuff that worked in the dojo was a total flop — or downright dangerous — against real violence.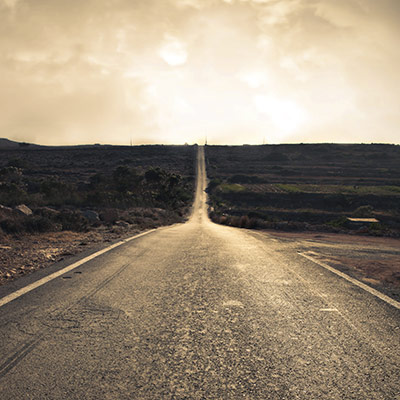 I spent years learning shit that didn't work. And in the end discovered that there are really only a handful of simple — almost instinctive — fight techniques you need to know to defeat any opponent…
Which is why I'm sharing this story with you.
I don't want you to waste all that time, money and effort like I did. Or worse…
I don't want you to fail to learn the skills that will keep you and those around you safe when shit hits the fan… all because you thought it would take you years to learn to defend yourself.
The truth is I can teach you in just days to become a fully effective fighter in a real-life violent encounter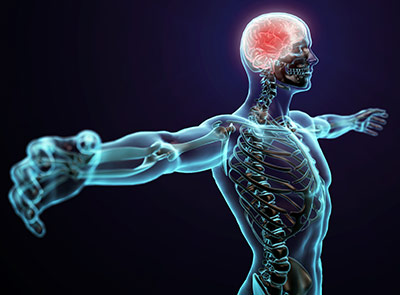 I can show you how to keep your family and your friends safe from would-be attackers…
In fact: developing these techniques the way I show you will feel like you're actually downloading them directly into your nerves and muscles in an incredibly short time!
Now you're probably thinking… "So if these techniques are so easy and so great, how come I've never heard about them?"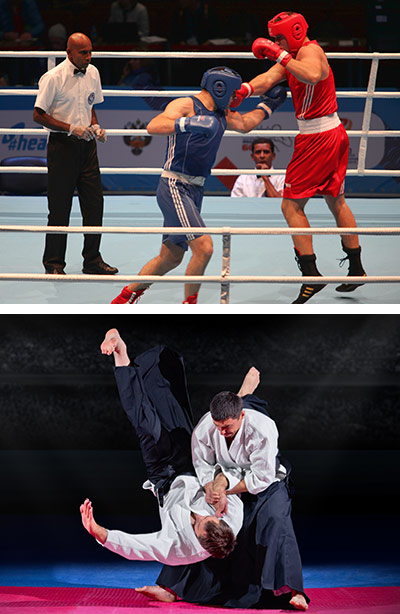 Look: let me be totally clear here…
These methods are deadly and they are designed to serve you when your safety and even your life are in danger…
I CANNOT teach you how to win an MMA fight or step in the ring with a boxer…
Those things have rules. And you actually DO need to spend years and years mastering the subtle art that will bring you victory there.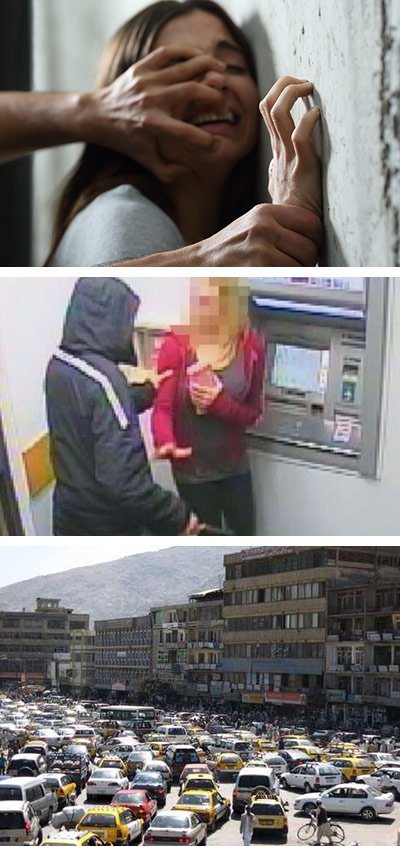 What I'm talking about though is
violence without rules…
I'm talking about the guy who blindsides you while you're walking away from the ATM…
…the punk who threatens to beat down you and your girl just for fun as you're leaving the movie theatre…
…the asshole who wants to beat the piss out of you because he's having a bad day and you just bumped his car in a fender bender…
Or worse… a fender bender in the most dangerous intersection in the world — the "Holy Fuck Circle" in Kabul, Afghanistan… [ I'll tell you that story in a minute so stick around… It's worth it… ]
Look. There are just no rules for shit like that. You MUST do what you need to do to win and get away. Because believe me, the bad guy doesn't think twice about "fighting dirty"…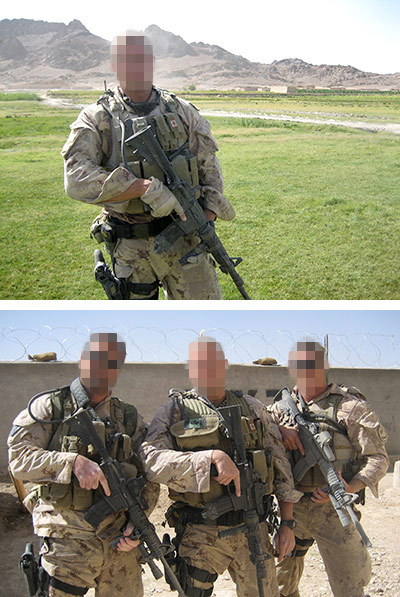 I'm going to tell you all about the simple fight system I stumbled on in just a minute. First, let me introduce myself…
Hi, my name is John Black…
Look… that's not my real name, ok. You see, I'm still active-duty. And I get deployed in some of the most dangerous areas of the world. So giving you my real name today would put both me and my brothers in very real danger.
So even though I will absolutely share my identity with you one day — for today… I'm John.
And I have a very simple question for you…
Can you afford to put you and your family's safety and well being in the hands of someone whose only experience is kicking and punching foam targets?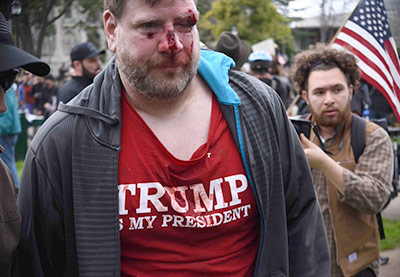 Listen: Violence on our streets is at an all time peak. Even peaceful protests are turning into crazy witch hunts where regular folks become psychopathic attackers!
Home invaders, looters, and common criminals are lurking around every corner. The cops can't be everywhere at once to save you. Police forces are dealing with shrinking resources. And victims are reaching record numbers…
Which is why I'm taking a risk here and giving you the opportunity to see this fighting system in action, in a complete, uncensored form that very few will have access to.
You see… like I said, since I'm still active military I'm not supposed to be sharing this. However it's just too important to keep it secret any longer.
I NEED to share this now, so you and every other man in this country can experience what true confidence, peace of mind, safety, and security feel like.
Because I never want you to feel like that 17 year old kid, cowering helplessly while his girlfriend takes care of shit…
I never want you to put your family at risk because you lack the skills to keep them safe…